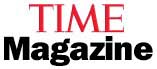 The Law: The Boy Who Wanted to Die
Friday, Mar. 11, 1966
On a winter morning in 1959, the body of Airline Clerk Mary Meslener, 23, was found on a canal bank three miles from Miami International Airport. She had been shot once in the head. More than two months after the murder, Airman Joseph Shea, 20, waved a bloody shirt at his sergeant in West Palm Beach and vaguely insisted that he had done "something bad." Because Shea had been trying to fake a medical discharge, the sergeant was skeptical; because the Meslener murder was still unsolved, though, Shea became a potential suspect.
After questioning Shea, Miami Detective Philip Thibedeau could find no connection between him and the murder. Even so, Detective Patrick Gallagher soon obtained the airman's oral confession.
After Lie Detector Expert Warren D. Holmes said that his tests indicated Shea was innocent, the airman made another confession and this time signed it. Though Crime Lab Supervisor Edward D. Whittaker testified that Shea's shirt was splattered with his own B-type blood and there was only one spot of Mary Meslener's O-type, the confession persuaded a jury to find Shea guilty of first-degree murder and to recommend mercy.
Self-Accused
Now, six years later, a second jury has voted for acquittal—all because Detective Thibedeau, Polygrapher Holmes and Miami Herald Reporter Gene Miller spent their spare time tracking down evidence that cast deep doubt on his confession. For one thing, Roman Catholic Shea had apparently undergone agonies of guilt after fathering an illegitimate child in the Philippines: "I didn't want to live," he said. Even more important, Detective Gallagher admitted in nine hours on the stand at the second trial that he:
Told Shea that Mary Meslener's blood was "all over" his shirt.
Told Shea that his fingerprints were found on her car, though he knew at the time that "his prints didn't match those in the car."
"Probably" told Shea that he had flunked two lie-detector tests.
Kept a lawyer away from Shea on the day he signed his confession.
Received half of the $1,000 reward posted by Mary Meslener's husband.
Self-Wounded
In addition to this recital, the Air Force logbook at West Palm Beach suggested that Shea was on duty 65 miles away until at least one hour before Mary Meslener left the airport—hardly time enough, as claimed in his confession, for Shea to hitchhike to Miami, visit several downtown bars, ride a bus to the airport, try to steal a car, get caught in the act by Mary Meslener and then murder her. Not only was Shea later unable to point out the parking lot where the original assault took place, but a palm print found in the murder car belonged to neither Shea nor the victim nor her husband. At Shea's first trial, the state did not disclose this fact—or the discovery of the victim's wallet in a military installation with which Shea had no connection. Moreover, Shea later claimed in prison that he had actually cut himself and bloodied his own shirt in the hope of qualifying for a medical discharge.
"When someone is arrested and charged in Florida," said Judge Gene Williams, who presided over Shea's second trial, "he is supposed to be taken before a committing magistrate to be advised of his rights. That is not being adhered to by our investigators, and it wasn't followed in this case. There is another law that when the person is under 21, his parents have to be notified, and he is not allowed to plead before they arrive. Shea confessed before he saw his parents." Even so, said Judge Williams, state precedents prevented him from tossing out Shea's confession; the jury had to rehear the entire case before voting just once, and unanimously, for his acquittal.
It Is You
With so much awry, it was remarkable that Shea's conviction had not been appealed or reversed in the federal courts years ago. Although prosecutors are supposed to seek fair verdicts, the U.S. system of criminal law heavily relies on the defense to present its own case as strongly as possible. Shea's cooperation with the prosecution made his defense extremely difficult—especially since his parents and his attorney thought he was probably guilty. During his six years in prison, the guilt-ridden defendant even complained that "this woman I killed keeps standing at the foot of my bed and screaming at me." Without the probing stirred up by a trio of responsible citizens, he might still be serving his life sentence. "It is you who must stand between the man and a case like this," said second-trial Defense Attorney Eugene Spellman to the jury, "or God help the little man on the street who confesses to every crime."