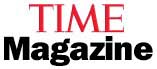 Law: Twelve Years to Justice
Monday, Sept. 29, 1975
Port St. Joe, in the panhandle of Florida, is in one of those swampy, redneck, Southern counties where everything moves at a slow and measured pace—except the courts when they are dealing with black defendants. After Freddie Pitts and Wilbert Lee were charged with murder, it took just three weeks before they were found guilty and sentenced to the electric chair. Evidence suggesting that their "confessions" had been coerced slowed the process not a bit. Later investigations strongly suggested that the two men were innocent but by then the local law was back in its familiar subtropical torpor. So it was not until last week, twelve years after they were first locked up, that Pitts and Lee were finally set free.
It all began one hot July night in 1963. Two white attendants at the Mo-Jo gas station, just outside Port St. Joe, were robbed, taken into the woods, told to lie down and then shot dead. Police learned that earlier in the evening a group of black men and women had been arguing with the attendants about using a whites-only restroom. Pitts and Lee, who were part of the group, were apparently beaten after their arrest, and they soon pleaded guilty. Once behind bars, though, they persisted in claiming they were innocent. Three years later while the two were still on death row at the state prison in Raiford, a lie detector expert working on a different case got a taped confession to the Port St. Joe murders from Curtis Adams Jr., a white man who had already been convicted of another murder. Pulitzer-prizewinning Reporter Gene Miller of the Miami Herald began an investigation that helped win a new trial for Pitts and Lee in 1972. The two men were so hopeful about the outcome that just before their second trip to court, they passed up a chance to join a jailbreak.
But Adams refused to repeat his confession on the stand, the tape made by the lie detector expert was barred as hearsay evidence, and the all-white jury took only 90 minutes to find Pitts and Lee guilty of murder all over again. They would have been convicted, said a shaken defense attorney, even "if the Twelve Apostles testified for them." Refusing to give up, Miller* and others continued to fight until Governor Reubin Askew agreed to order a new investigation a year and a half ago. Askew personally participated in part of the inquiry and sent his legal aide to talk with Adams. He confessed again, recanted and then confessed a third time to Florida Attorney General Robert Shevin.
$100 Each
Persuaded that Adams had "information that would be very difficult to recount without knowledge of the commission of the crime," Askew earlier this month concluded that "substantial doubt exists as to the guilt of Pitts and Lee." He recommended that they be given a full pardon. Under Florida law, the Governor needed the concurrence of at least three of his cabinet officers, who are independently elected. Last week the third O.K. came, and Pitts, 31, and Lee, 40, walked out of Raiford. The state gave them $100 each. Pitts said he harbored "bitterness" but not "hatred." Said Lee just before he got out: "I won't believe it until I'm 300 miles away from this place." Back at Port St. Joe, the present owner of the Mo-Jo said, "If they were innocent, they never would have been convicted."