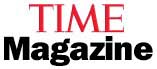 The Press: A Break from Routine
Monday, June 27, 1960
Detroit Free Press Reporter James Robinson's regular job is covering the state legislature in Lansing. But one day last March, Robinson was pulled off his beat to check an anonymous tip that an innocent man was behind prison bars. Such tips are a dime a dozen in any newsroom; legislative Reporter Robinson got the assignment mainly because his city editor thought it would provide a welcome break from routine.
With methodical thoroughness Jim Robinson, 35, examined the record. On June 9, 1954, Detroit police had answered a call to the residence of Walter A. Pecho and found Pecho's wife Eleanor dead of a shotgun wound in the chest. Pecho, an Oldsmobile plant worker, insisted that his wife had killed herself, showed police a suicide note. Police, prosecutor and jury did not believe him. He was convicted of second-degree murder; on Nov. 16 of the same year, still swearing his innocence, Pecho entered the state prison at Jackson to serve 15 to 20 years.
As Robinson dug more deeply, his suspicions grew. Pecho's conviction was based on the flimsiest of evidence, centering around the testimony of Dr. Charles E. Black, a state-retained Lansing pathologist, who testified that Mrs. Pecho could not possibly have held the weapon, a 20-gauge shotgun, against her chest and been able to reach the trigger. Reporter Robinson also discovered that some evidence strongly implying Pecho's innocence had not even been introduced at the trial.
Example: the only fingerprint found on the shotgun was that of Pecho's wife.
Robinson took his suspicions to another pathologist, Dr. Richard E. Olsen, who, at the request of Pecho's attorney, had been studying the case for weeks. "This is a classic suicide, a textbook case," Olsen told Robinson. "The evidence for suicide is so great that the only evidence I could accept to prove murder would be a confession by Pecho, confirmed by a polygraphy [lie detector] test." As both Robinson and Olsen knew, Pecho had been given four polygraphy tests, none of which indicated that he was lying when he stated his innocence.
Robinson checked out his last suspicion with Pecho himself. Since Pecho admittedly had been with his wife on the day of her death, why hadn't he tried to prevent her suicide? Guiltily, Pecho confessed that after 14 years of constant quarreling and repeated threats of suicide by his wife, he had finally reached the point, on that June morning in 1954, where he simply did not care.
Robinson's story in the Free Press touched off an official reinvestigation of the Pecho case, and a reconstruction of Mrs. Pecho's death proved that she could easily have pulled the trigger herself. In the light of this and other compelling evidence of Pecho's innocence, Michigan Governor G. Mennen Williams granted Walter Pecho a full pardon. As Pecho last week walked free, after five years and seven months in prison, Governor Williams said: "The press, and particularly the Detroit Free Press, has performed a public service of the highest order."